"Cakes of Raisin."
  Do you ever notice how patient you are, or if you have been kind to people? Are you jealous of things people have… or are you boastful? Have you been arrogant, or insisted on your own way? Do you resent certain people for things they have done, and do you hold onto things for too long? Or are you able to bear all things, believe all things, hope in all things, and endure all things?  ...
1 tag
12 tags
5 tags
1 tag
Anonymous asked: Hi Beki, did I miss a "homecoming" get together for you? I have been following your blog. It sounds like you were truly touched by the people there. I am sure they were with you as well! Keep in touch.

Irene Kilstrom
Home Sweet Home
The question is, where is my home? For now, my home is here on the Central Coast of California. Beautiful weather, beautiful people, and the beautiful nature is is surrounded by. But what about my home in Cambodia? There is no way I could forget all that I just experienced just one week ago. It would be too hard to forget that, I would have to detach half of my heart. God did great things in me...
Lea Heuy :(
Goodbyes are so not fun. Today was one of the worst days, and one of the best. It was the worst because I did not expect to leave heartbroken. I anticipated leaving and saying goodbye to a few good friends, and leave feeling accomplished. I can't believe how wrong I was. Today when I said goodbye to my new friends Srey Hoy and her sister, I felt too much. I don't let myself love...
Taking it all in..
That's what I'm doing. Breathing deeply and soaking everything up like a sponge. I only have 5 more days here, the time has flown right by me. Now is the time to catch up on all my emailing and bog posting, so here it goes.. Let me just begin by saying I have fallen head over heels in love. For the past couple weeks we have been hanging out a an orphanage called Haley's House,...
Day Twenty and counting
I'm sitting near a place called Russian Market, in an outdoor coffee shop called "Koffee Corner".  I love Cambodia, and Russian Market is my favorite market so far! There are so many tiny little trinket, clothing, knives, jewelry, handmade crafts, and all kinds of other sorts of things to buy for very very cheep prices. It's so fun to bargain with the shop keepers,...
weekend getaway
Yesterday we went to Sihanouk Beach. We got there by bus, about 5 1/2 hours of driving and we were finally there. Right when we got out of our bus we were quite literally bombarded with Tuk Tuk drivers…and to think that we were worried about finding a ride to our hotel! We stayed at a quaint little hotel called "Orchidee", which had a nice pool and was very close to the...
Suesday!
Hello! I've been in Cambodia now for I think five days, and I am loving it. The culture is so different here. People are so welcoming, hospitable, kind, honest, and very very generous. Everything is new and exciting, I'm still just breathing it all in. My team and I moved into our more permanent home a couple days ago which is in Phnom Penh Temai (new Phnom Penh), and it is a...
5 days and counting..
Yes, that is right. I leave in 5 days, I will be in Cambodia in less than a week. I got to the TeachOverseas training site in Pasadena on Sunday and have been busy ever since. I feel like I am already going to through culture shock with all the information we have learned. My team and I get along so well, it is unreal! It's funny because all of our administrators keep telling us the negative...
This is surreal!
Oh my goodnes, my God is so good. I have so many loyal friends, family, acquaintances, and even strangers that have support me with prayer, encouragement, money, and love! I can't believe how loved I am, and how many people want me to succeed. This is trip is such a blessing already, and I am not even there.  As you may or may not have heard, I have raised a total of $4,884 which means...
Reality: I'm leaving soon
Cambodia in one month! It is so unreal, but so amazing. I can't think of a better way to spend my summer. Which by the way, summer started for me today. As it is starting to get down to the wire, I am completely trusting in God that He is going to provide me with all that I need. I know that I am going to get all the money I need in time for my trip. Who knows, maybe I will get even more...
Update number one
Hello my friends! I'm going to let you in on a few things that God is doing right now in regards to my upcoming(very very soon!) trip to Cambodia. Thanks to you beautiful people, I have reached a half way mark in my journey to raise money, which means I only need to raise about $2,000! I have come up with some different ideas for fundraising, and I am hoping that God will put the right...
Cambodia...
Welcome to my blog! This is where I will be posting all of my "prepping for Cambodia" updates. This is also where you will most likely be able to see what I'm up to during my time there.  I'm just getting the ball rolling with starting to raise support for Cambodia, as many of you know because you received letters in the mail recently:] There's not much to catch you...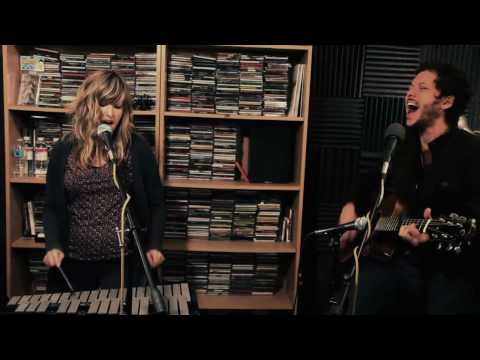 Wherever there is hate, make it your duty to shower love.
I am Blessed. Redeemed. Surrounded. Busy. Attentive. Beautiful. Imperfect. Called. Purposeful. Unworthy. Loved. Young. Learning. Growing. Realizing. Dreaming. Thinking. I think most of all, I am learning. It's a tough thing to do… well for me anyway. Learning to rely on the Lord, and only on Him. It's hard because sometimes I think I have it all together, but...
Jehovah-Shalom (The Lord is peace)
Your love is amazing, steady and unchanging Your love is a mountain, firm beneath my feet Your love is a mystery, how you gently lift me When I am surrounded, your love carries me Hallelujah, hallelujah Hallelujah, your love makes me sing Hallelujah, hallelujah Hallelujah, your love makes me sing Your love is surprising, I can feel it rising All the joy that's growing deep inside of me Every...
Who am I?
I am the Lords beloved. I am strong with Him. I am dependent on Christ. I am loved. I am inspired. I am unique. I am a friend. I am unworthy. I am full of hope. I am a believer. I am an encourager. I am His.  I realized that I can't do anything that will disappoint the Lord. He loves me for who I am, what I do, and what I don't do. He is unchanging, gracious, patient, forgiving,...
In due time...
It's funny how God's timing really is the best timing. huh. Crazy how that works out, right? I think so. I try so hard to make things happen according to my schedule… no wonder things don't usually work out how I expect them to. God really does know what is best for me, I just have to realize the reality of how much he loves me and wants me to succeed.